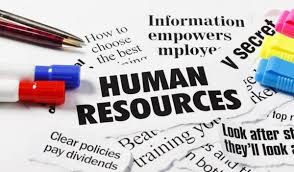 HR MANAGER FACTORY
HR MANAGER FACTORY
Our customer has accompanied various companies and local brands in entrepreneurial and innovative spirit. The HR Manager Factory plan and execute HR Management activities of factory, in accordance with Senegal General Director's guidelines and HR policies, to achieve the recruitment, retention, motivation and qualification of personnel necessary for the Area's targets, and maintain an appropriate working environment and labour relations.
Missions
Execute personal Management, administration & organization processes for Factory, following Senegal General Director's guidelines and the standards of the company, to ensure the suitable management of the employees.
Prepare salaries for employees and trainees in factory.
Following the Senegalese labor law, regularly inform the hierarchy about changes and implement it and the local procedures. Guaranteeing their correct payment and administrative procedures.
Be responsible for the recruitment processes, following Senegal General Director's guidelines and the company's standards, to guarantee the recruitment of the best candidates for each vacancy.
Implement Senegalese's Factory training plan, following the Senegal General Director's guidelines and the company policies, ensuring the standard of quality of the training activities and their alignment with our strategic plan.
Periodically analyze and study the Senegalese's legal documentation regarding to Labor Relations to guarantee that the Company entirely complies with the current local legal requirements and report to top Management.
Implement the Labor Relation's actions approved by Management, negotiating with the employee's representatives to guarantee their star-up.
Carry out health & safety activities, in accordance with the company standards and Senegal General Director's guidelines, to compliance with current legislation.
Prepare and produce all the Human Resources Management report for Senegal.
Required Skills and Qualifications
Academic requirements: Degree with complementary education in HR Management.
Experience: 2 years in similar positions.
Languages: English (mandatory) Middle-high, fluent French
---
Retour