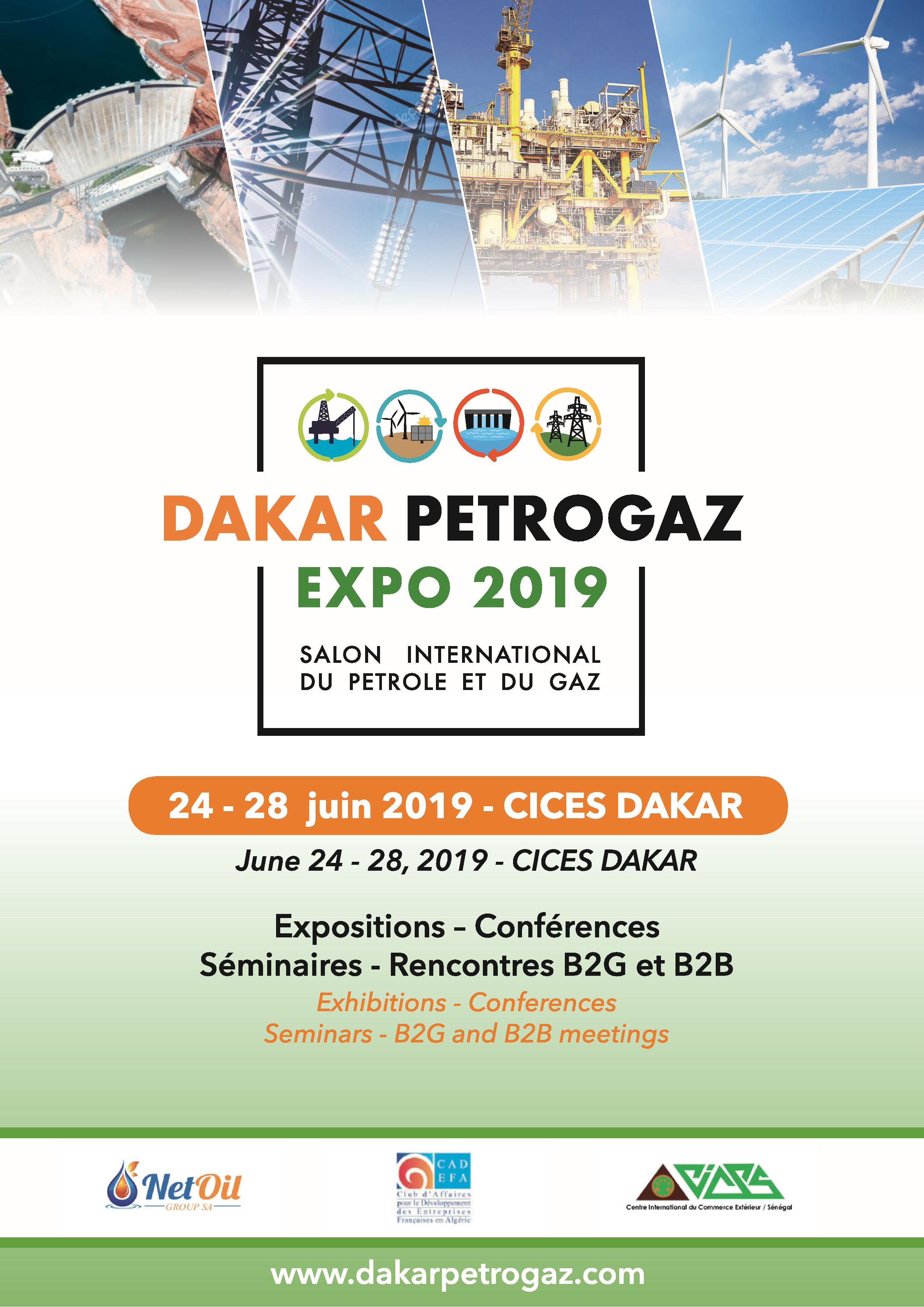 JOB FAIR DAKAR PETROGAZ EXPO 2019-SUPPLY BASE MANAGER
JOB FAIR DAKAR PETROGAZ EXPO 2019-SUPPLY BASE MANAGER
Our client is an international company working in the field of gas, petrol and hydrocarbons, which seeks for the development of its activities, a supply base manager. The selected candidate will meet our client during the JOB FAIR organized on the occasion of the DAKAR PETROGAZ EXPO 2019 taking place at CICES (Dakar) from June 25th to june 28th 2019.
MAJOR RESPONSIBILITY AREAS
Defines and directs activities of all logistics personnel.
Implements, tracks and communicates performance criteria for measuring the logistics department's performance level.
Evaluates and uses results to improve performance of personnel and methods.
Trains and mentors personnel in the logistics department and ensures that all routine logistics and warehouse functions are carried out efficiently and expeditiously.
Provides cross-training and back-up training to allow flexibility within the department and to respond to business needs.
Develops, improves, implements and ensures compliance with logistics and procurement policies and procedures.
Enforces ethical practices in all dealings with suppliers, transporters and the nominated freight forwarders.
Maintains, evaluates nominated freight forwarders by means of reports and annual review of contracts.
Develops relationships with key freight forwarder, transport, suppliers and Port personnel to improve and understand the delivery schedules and quality drivers.
Evaluates and communicated performance measurements to all parties involved, identifies areas for improvement and follows-up with corrective actions.
Ensures that all purchase orders being shipped out are properly prepared and marked with accurate order numbers/ tracking numbers, has the correct supporting documents such as MSDS and QAQC documents in accordance with the item Dangerous Goods documentation requirements and as per the QAQC Matrix
Coordinates either by a third-party QA/QC inspection party or the technical superintendent as applicable for required items. The inspection shall be to check that all of the required QA/QC documentation is correct and matches the material being delivered. The delivery shall also be checked, as necessary, that it is fit for the intended use.
Responsible for all goods which have an inspection requirement shall remain, in a quarantine area of the warehouse until the inspector and/or the technical superintendent have signed a released note indicating that the goods have passed inspection
Management of all QA/QC documentation shall be scanned and electronically stored in the common driver under the MSR number. Original copies to be sent of the QA/QC paperwork shall remain with the goods in a water-tight bag or envelope.
Coordinates all backloads to ensure the quick return of hire equipment; items for repair and return or any other items for export.
Keeps constantly apprised of economic and logistical situations as they affect logistics policies and strategies.
Develops new roles/procedures as needed due to changes in business situations, technology, processes and procedures.
Qualifies new freight forwarders; suppliers and ensuring they meet the pricing qualification requirements.
Every six months a stock take shall be performed of all items in the warehouse and compared to the stock shown in AMOS. Where there is a discrepancy, this shall be reported to the ICM.
Apply at 
http://istaffingcompany.net/dakarpetrogaz/jobfair
---
Retour