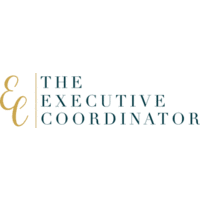 EXECUTIVE COORDINATOR
EXECUTIVE COORDINATOR
Our client is a multilateral financing institution that aims to promote socio-economic development. The Executive Coordinator is responsible to provide support and to facilitate the decision - making process of the Hub Manager.
Accountabilities:
Executive coordination services
Liaises with cross function teams / committees across the Hub and undertakes all necessary activities to ensure prompt organization and implementation of executive level meetings (time, venue, logistics, attendance, material, agendas, special requests etc.).
Ensures in time availability and distribution of preparatory material (briefing documents, relevant information, memos, inputs from other functions etc.) for the Manager and other participants in view of as per the respective agendas.
Prepares minutes, verbatim notes, memoranda, technical documents etc. for key decisions taken, interventions needed, associated timelines and responsibilities.
Coordinates and follows up on decisions, actions and instructions requiring immediate execution by the concerned teams as requested by the Manager, assuring prompt implementation within agreed deadlines.
Resolves relevant inquiries received from internal and external stakeholders or routes them to the appropriate functions for resolution.
Undertakes all activities related to processing of mail and email received in the Manager Office, presents the mail based on priority and briefs the Manager on the relevant correspondence that requires his attention and gets respective instructions for action.
Ensures that all necessary arrangements are in place regarding the Manager's travel, missions, hotel accommodation, visa, required cash advance or per diem, leave, requests for educational and medical expenses to be reimbursed etc.
Coordinates the activities of support staff and coaches, reviews the work and provides guidance to less experienced employees
Operational Excellence
Provides recommendations for the improvement of cross-function communication, coordination and relevant policies, practices, processes and procedures.
Prepares periodical standardized and ad-hoc executive reports as requested by the Manager.
Ensures that all day-to-day operations within the area of responsibility are designed and implemented effectively and in compliance to the IsDB's policies, rules, guidelines, procedures and ethics standards.
Requirements:
Bachelor's degree in Business Administration, Law, Finance or any other relevant field
Minimum of 7 years of relevant experience in executive level support, ideally within similar international organizations such as the United Nations or other MDBs
English (Mandatory)
French (Mandatory)
Knowledge of MS Office
Communication & interpretation skills (oral and writing)
Organizing skills & speed
Drive for results
Attention to details, accuracy and consistency
---
Retour