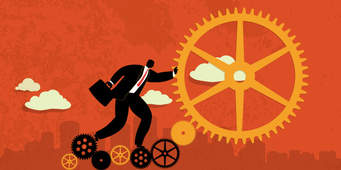 BUSINESS MANAGER OIL&GAS INDUSTRY
BUSINESS MANAGER OIL&GAS INDUSTRY
Our client has been providing competitive floating solutions for the offshore oil and gas industry and is recognized as a leading specialist for Floating Production Storage and Offloading (FPSO) vessels, Floating Storage and Offloading (FSO) vessels, Floating LNGs (FLNGs), Tension Leg Platforms (TLPs), and Production Semi-submersibles.
Overall Job Purpose The person in charge is responsible for the business management of Senegal affiliate. Aiming to protect the interests of the company in front of clients, expansion of the project portfolio and maximizing the company's financial results, the person in charge is responsible to manage the commercial and contractual activities of the business unit, including:
General organization of activities, strategies and contract management guidelines;
Commercial proposals for brownfield projects related to operating units / installations;
Relationship with partners;
Support business development activities and green field commercial proposals within the Senegal market;
Contract management between clients and group companies in Senegal, including SPCs (Special Purpose Companies);
Contract management between SPCs and group companies;
Support Country manager in the startup of Senegal businessincluding financial setup.
Core Responsibilities
Ensure that ongoing contracts are executed in accordance with established terms and conditions, aligned with the best interest of the company and governance standards, minimizing penalties, revenue losses and other liabilities, through active and preventive management, intensive monitoring of operations, and supervision of activities carried out by the company.
Provide commercial support and direction for the contract stakeholders ensuring that service delivery is of a quality standard and consistent with company standards.
Provide both commercial and contractual advice to the Country Manager with regard to dealing with clients / and SPC's.
Ensure the proper control of contractual documents and communications, such as letters and daily reports, penalties notification, are well organized and managed in a timely manner, in accordance with the terms of the contract and the interests of the company.
Coordinate and control of contractual disputes and claims, aiming at their conclusion in the best interests of the company.
Ensure the proper financial execution of contracts through permanent monitoring of its execution, including but not limited to annual readjustments, non-recurring revenue payments and / or any other payments foreseen in the contracts.
Acting as the authority/advisory regarding the contracts, knowing their application in the real situations, in order to spread this knowledge to the internal interlocutors (onshore and offshore) directly involved in the execution of the contracts.
Ensure that variations orders to the contractual scope are addressed to the best interests of the company, establishing business strategies, preparing proposals for brownfield business opportunities and coordinating negotiations with the client when applicable.
Maintain transparency and traceability of events, documents and data related to the contracts.
Coordinate the activities related to Special Purpose Companies (SPCs) and the relationship with partners, such as the preparation of reports, negotiation and management of "O&M Contract" and other administrative and management activities, including the activities related to intercompany work order and coordination.
Support in country business development activities, including monitor local opportunities, establish relation with potential clients, prepare market reports, etc.
Support the preparation of green field commercial proposals to Senegal market, including the research of local costs, evaluation of Terms and Condition, risk assessment, etc.
Support Country manager in the startup of Senegal business, including the corporative organization, finance management, interaction with external layers, external consultants, subcontractors and government entities.
HSEQ Requirements and Code of Conduct
HSEQ: Complies with the company HSEQ Code of Conduct as described in the HSEQ Policies, the 14 HSEQ Standards, and the HSEQ Procedures to protect people and the environment at all times. Has a duty of care to ensure that all personnel work in a manner that is not harmful to their own health and safety and the health and safety of others.
Compliance:Complies with the Group Policy Code of Business Conduct and Ethics and expected trainingat all times.
Emergency Plan:Complies with the Regulatory and Required by companyTraining Management Procedure, Shore base Incident Management Plan and FPSO/FSO Master Field Response Plan.
Financial and Operational Dimensions / Impact and Decision-making Authority
Complies withAuthorization Matrix Procedure
Work Relationships
Direct report: Commercial and Contracts Manager – Area Operations.
Other employees that report to the same manager: Contracts Manager; Business Development Manager; Proposal Coordinator; SPC Coordinator.
Job Challenges and Problem Solving
Using relevant information and individual judgment to determine whether events or processes comply with laws, regulations, or standards.
Identifying the underlying principles, reasons, or facts of information by breaking down information or data into separate parts.
Job requires being open to change (positive or negative) and to considerable variety in the workplace.
Qualifications & Experience
Educational Qualification:
Bachelor's Degree in business, law, economy or engineering.
Certifications:
Training:
Complies with the Training Matrix and Regulatory and Required by companyTraining Management Procedure
Relevant Experience:
10 years of experience in commercial/contract/business management in oil and gas
Key Behaviors:
Active listening – gives full attention
Critical thinking – uses logic and reasoning to problem solve
Monitoring – assess performance of self, others, organizations to make improvements or take corrective action
Reading comprehension – understands and able to write paragraphs in work related documents
Verbal and written communication – effective communicator
Judgement and decision making – considers costs and benefits of potential actions
Active learning – understands the implications of new information for current and future problem solving
Complex problem solving – reviews related information to develop and evaluate options and solutions
Languages:
Fluent in English and French
Software:
Microsoft Office – Word, Excel, Power Point
Working Conditions
Majority of the time is spent in an office environment, with occasional offshore visits
Role is Monday to Friday (may involve occasional weekends)
Normal movements (walking, bending, standing, sitting, lifting, climbing, etc.)
International travel is expected by air, road and rail
---
Retour