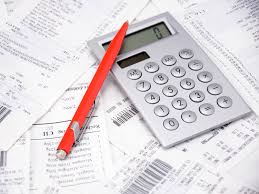 ACCOUNTING ASSISTANT
ACCOUNTING ASSISTANT
Our client is a multilateral financing institution that aims to promote socio-economic development. The Accounting Assistant will process, review, record, maintain, and reconcile financial transactions in the regional hub.
Accountabilities:
Financial Accounting & Reporting
Update and maintain the general ledger and chart of accounts to reflect the transactional activities of regional hub accounts, ensuring that proper books of accounts are maintained for effective financial control in accordance with Bank standards and local statutory requirements
Examine and analyze accounting records, financial statements, or other financial reports to assess accuracy, completeness, and conformance to reporting and procedural standards
Reconcile sub ledger reports on a monthly basis in addition to creating the final trial balance to ensure quality and efficiency in the deliverables
Manage invoicing and the collection of receivables and payments
Verify all vendor invoices and prepare for approval to ensure a smooth and efficient payment processing
Registration and maintenance of regional hub's fixed assets; evaluation of fixed assets and adjusting for depreciation as per fixed asset accounting policy
Manage cash flow and petty cash in regional hub and ensure that all transactions are recorded clearly
Perform financial analysis as requested for both internal and external use
Analysis
Analyze financial or operating data to satisfy regulatory requirements
Assess data for integrity and analytical purposes as and when required
Assist in standard or ad hoc analyses to meet variety of management objectives
Policies and Procedures
Contribute to formulation of policies and guidelines governing accounting practices at regional hub.
Business Travel Advance and Settlements for staff
Provide guidance on interpretation of IDB Group policies and procedures, and legislative regulations applicable for the regional hub.
Requirements:
Bachelors degree in Accounting, Finance, Economics, Business Administration or related field is required
Certification in CA, ACCA or CPA is preferred
4-7 years experience in finance and accounting, multilateral institution experience is preferred
Proven ERP experience
English (mandatory)
French (mandatory)
Adaptability
Building Relationships
Client Centricity and Responsiveness
Motivation to Learn and Share
Passion for Excellence
Analytical Thinking
Communication Effectiveness
Drive for Results
Knowledge, Learning and Communication
Problem Solving
Stakeholder Management
Teamwork
Bank Knowledge
Financial Management
Accounting
Product Knowledge
Business Process Knowledge
---
Retour